Sunset Beach Happenings
Everyone: Be reminded about the Sunset Beach Garage Sale on Saturday, March 7th starting at 8AM. Houses all over Sunset Beach will have items up for sale. Also Sunset Beach T-shirts will be for sale also at a table set up along W. Gulf Blvd.  Please bring small bills.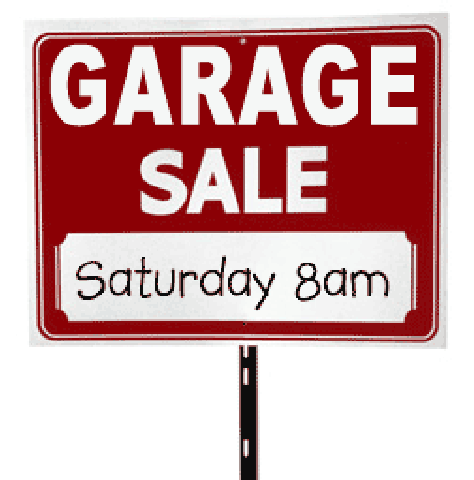 By now most of you have heard about our project called "Shade our Kids!" and many started wondering what a shade solution for our playground could look like. The image below is what we currently envision. However, what we can afford will have the final say in how esthetically integrative the final design will be. Luckily, what you see is a favorable solution and also on the lower end of the budget. The cost for shade is in the poles. The structure will have to withstand highest wind speeds, thus the poles have to be massive and go deep into the ground. A project like this gets quoted between $20K and $45K.  The city of T.I. will not finance such a project on its own but will most certainly contribute if we manage the project and provide part of the funds. We are in touch with the Philip A. Bryant Melanoma Foundation which supports shade for playground projects in the Tampa Bay area via fundraising. We are raising funds ourselves, too. $3 of all ticket sales for this year's Italian Night will go towards funding and we seek your voluntary contributions as outlined in the following PDF: Fundraise Sheet.
If you are on our email-list chances are you know all about Italian Night already! The T.I. community center's doors open at 6:30pm on Monday, February 9 and for only $15 you can be our guest. As always, Carrabba's, Publix and Sea Hags (to mention only a few) are providing many of our food items. We will have a raffle as every year and Gypsy Wind is going to be our live band.
We like guests and love volunteers! If you would like to volunteer during set up you can simply show up at the community center any time after 12:30pm. If you would like to help during the event please contact Eric Corson.
For tickets you can contact any board member:
"Natives are for the Birds" and "Stormwater is about Pollution" – Two local long-time Sunset Beach residents Barbara Driscoll and Heidi Horak are presenting a much anticipated joining of forces to bring their knowledge of these two locally important environmental issues to their neighbors and friends.  Join us for free beer & pizza on January 12 (next Monday) at the Community Center at 6:30pm. Feel free to come an hour early and attend the regular SBCA meeting.
The Beach Clean-up Committee is happy to report that a successful beach clean-up effort was held Saturday, November 8th. Approximately a dozen people showed up to canvas the beach (and dunes) for various items deemed unacceptable.   Ms. Gene Embler headed up this effort in my absence and I understand she provided coffee and bagels.   Thank you, Gene!!!!!
It was reported that our effort did, again, encounter a large number of cigarette butts.   In anticipation of such, many of us who participate in our group clean-efforts come to the beach equipped with a kitty-litter scooper attached to a light weight broom handle (to make it easier to pick up those pesky butts).   To those interested, plastic kitty-litter scoopers are available at the Dollar Store for….drum roll…a dollar.
It was also reported that our clean-up crew encountered a surprising number of artificial flower petals. It seems that a wedding was held at the pavilion and in lieu of using real petals, the wedding party used artificial ones. Unfortunately, the folks in charge of cleaning up after the wedding chose not to pick up the large number of petals that ended up in the dunes. A big thank you goes out to those of you who made it your mission to go into the dunes and retrieve those petals!
Our next beach clean up is scheduled for December 13th (9:00 – 12′ clock noon). The pavilion has been reserved and 20 parking passes (i.e. Free Parking) have been secured for those who choose to drive.
Steve Yost